The light filtered by the washi paper of room screens creates a pleasant,
warm and relaxing atmosphere in any living space.
Our products will perfectly match with any modern European interior
and they will add a touch of Japanese beauty.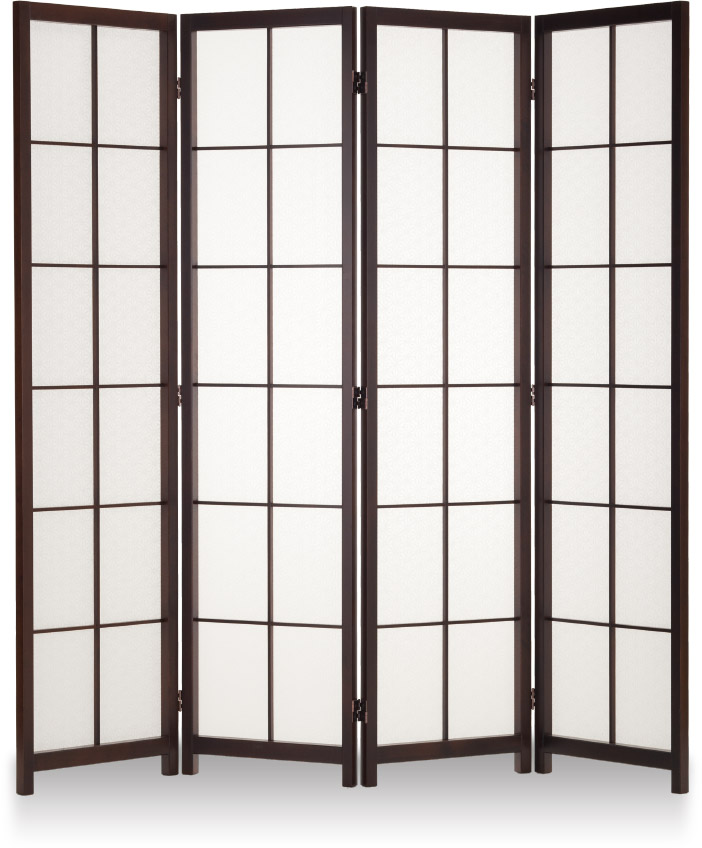 SERIES
---
Wa
Washi paper with timeless
tradtional patterns. Simple beauty.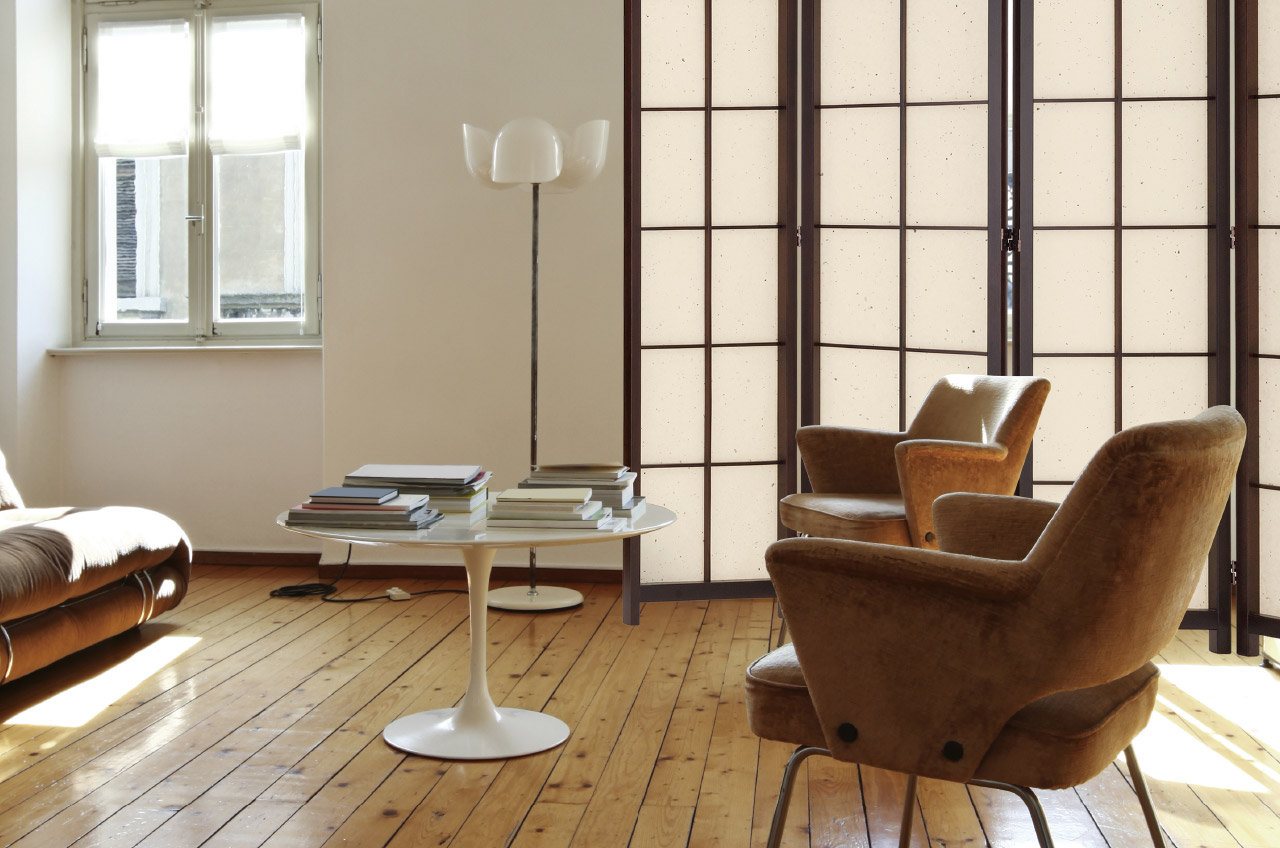 PAPER
---
Iro
Traditional Japanese
colors.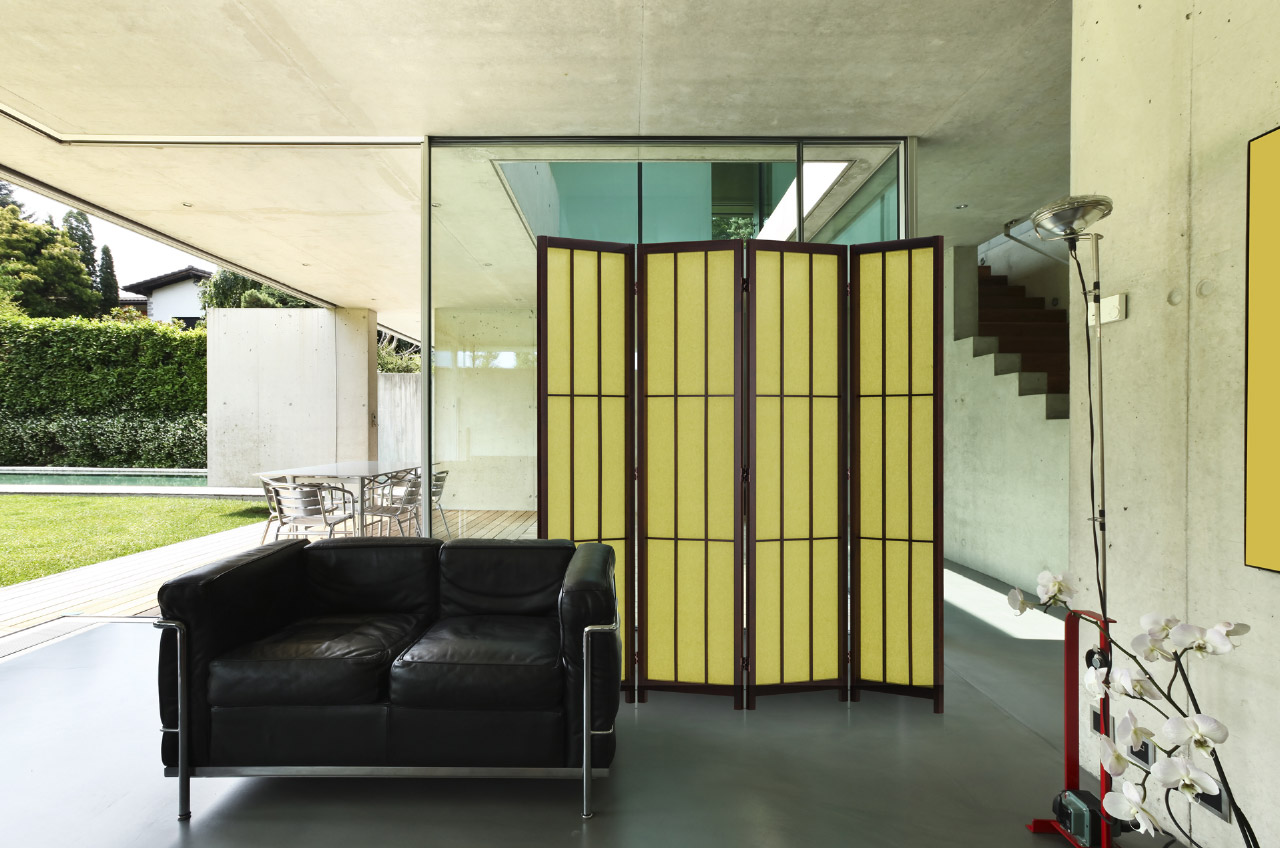 PAPER
---
Premium Collection
The collaboration with
washi-paper and fabric.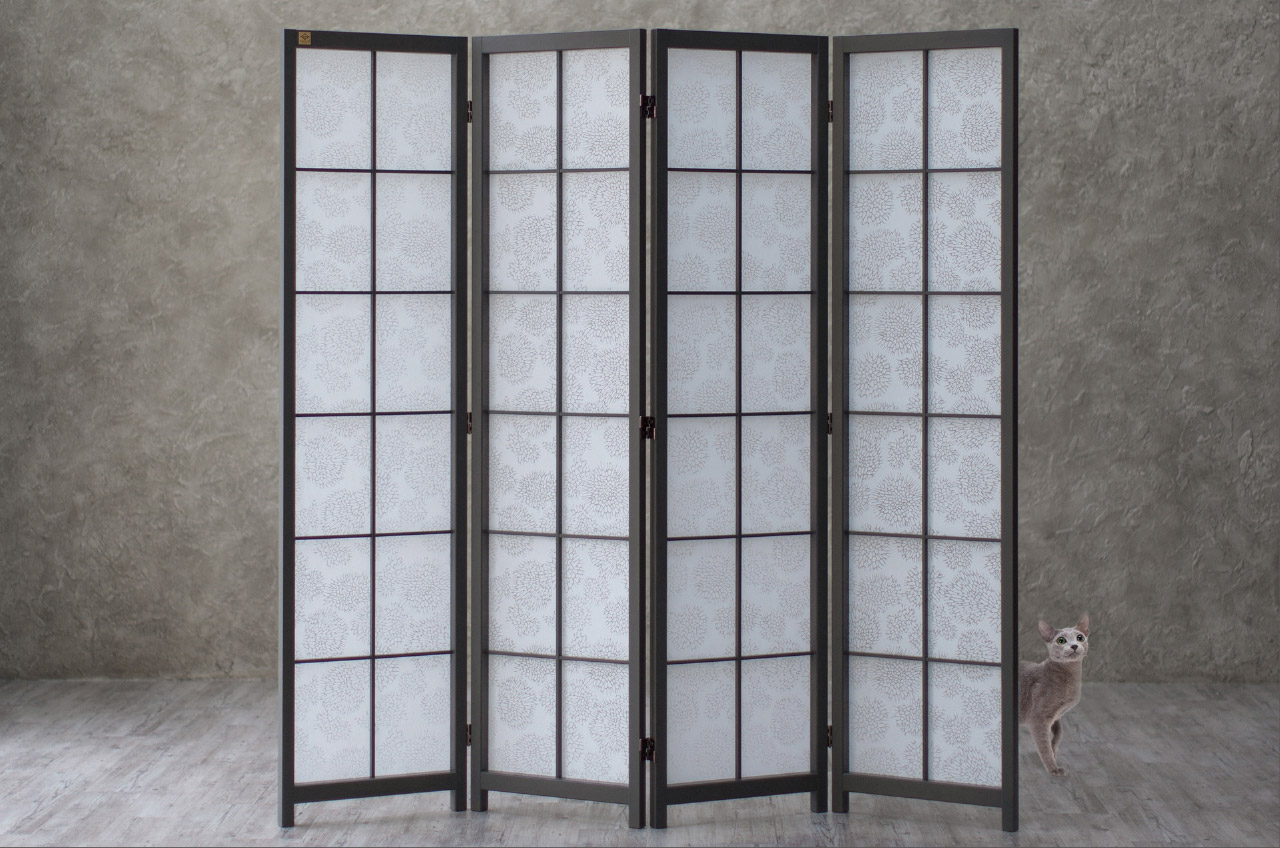 PAPER
---
Takumi
Artistic designs and natural texture
of special washi-paper.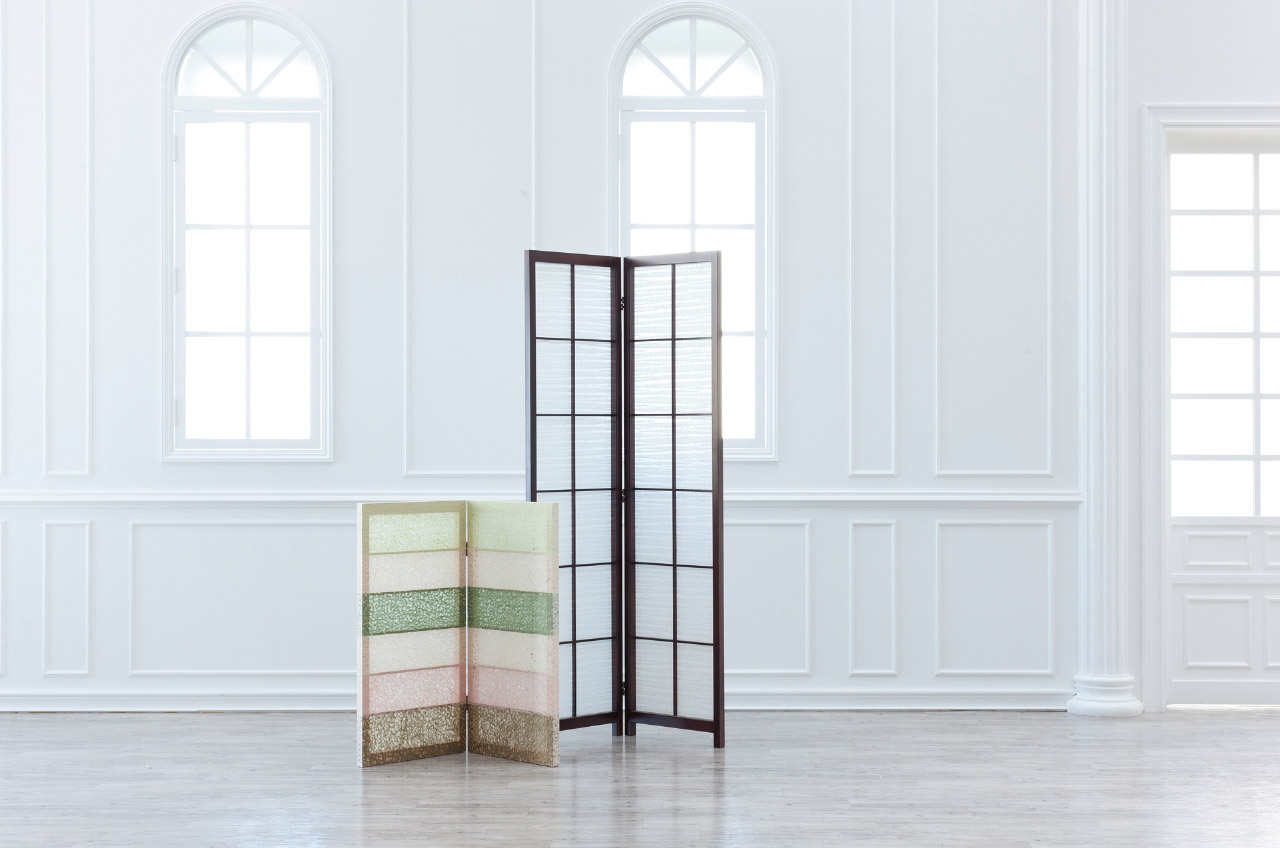 PAPER
---
Lattice work
The wooden lattice pattern called Kumiko in Japanese is available in two types of design, Arama and Tateshige.
Size
The standard size is 1800mm x 450mm x 30mm per panel, and the standard number of panels is 3 or 4.
Frame Color
The frame color is available in black and dark brown.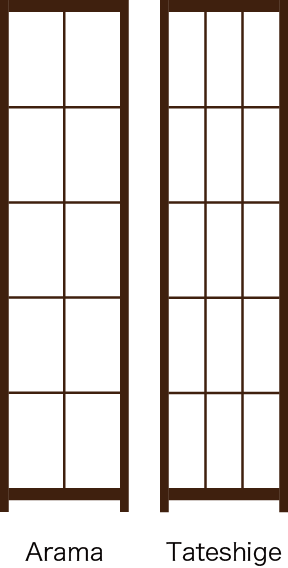 We can paint the frame of the shoji panels in any color as an option.