Washitsu offers a private space where you can find special comfort.
The room is made of wood, and Japanese washi (paper) is used for its panels and sliding doors.
The light through shoji paper creates a warm and relaxing atmosphere.
Our Washitsu can be installed in any space and instantly adds a special touch to your room.
The parts of the room are prepared as finished goods, so it is easy to assemble them together.
We offer several types of Washitsu.
We will design your room to meet your wishes.
This is a Japanese style room for indoor use.
---
Type-C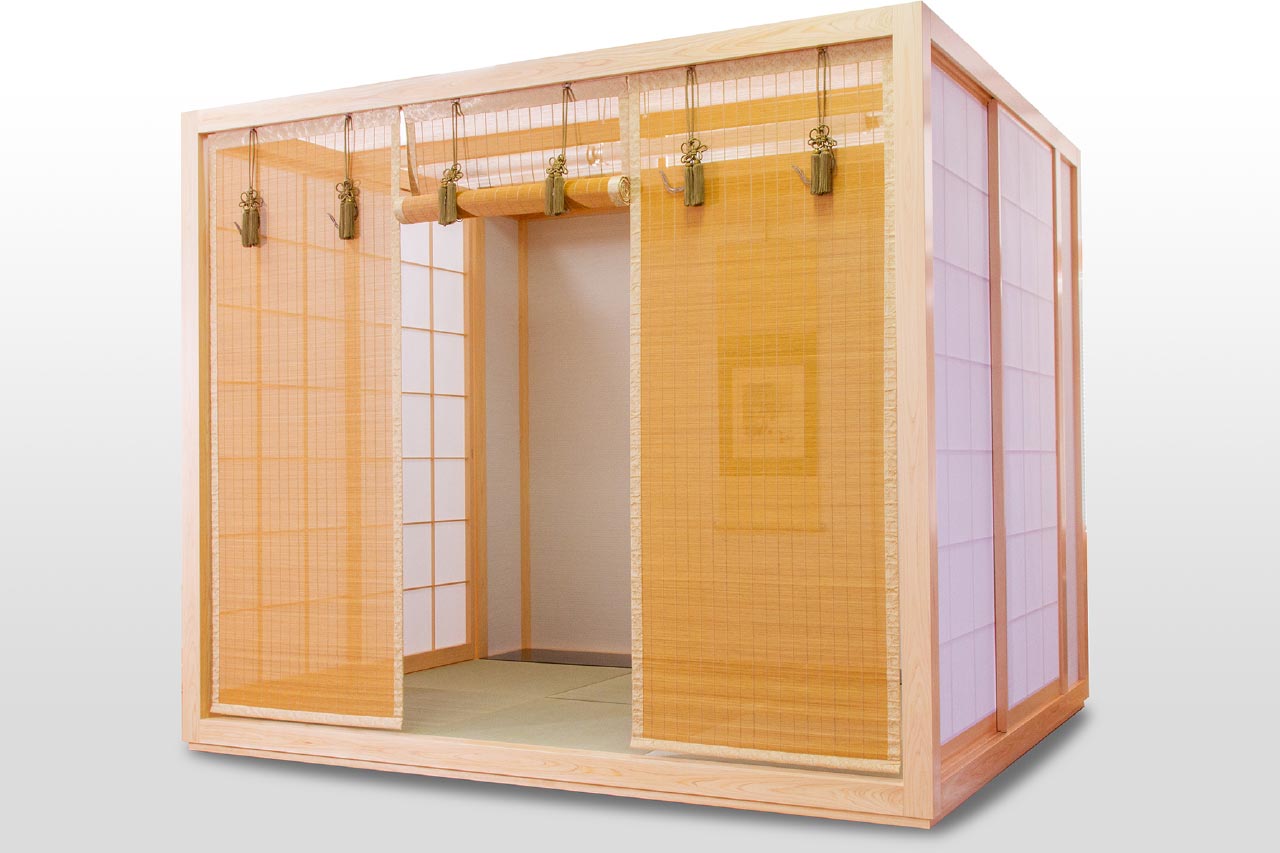 SIZE
(W2,620/H2,100/D2,200mm)
---
Type-A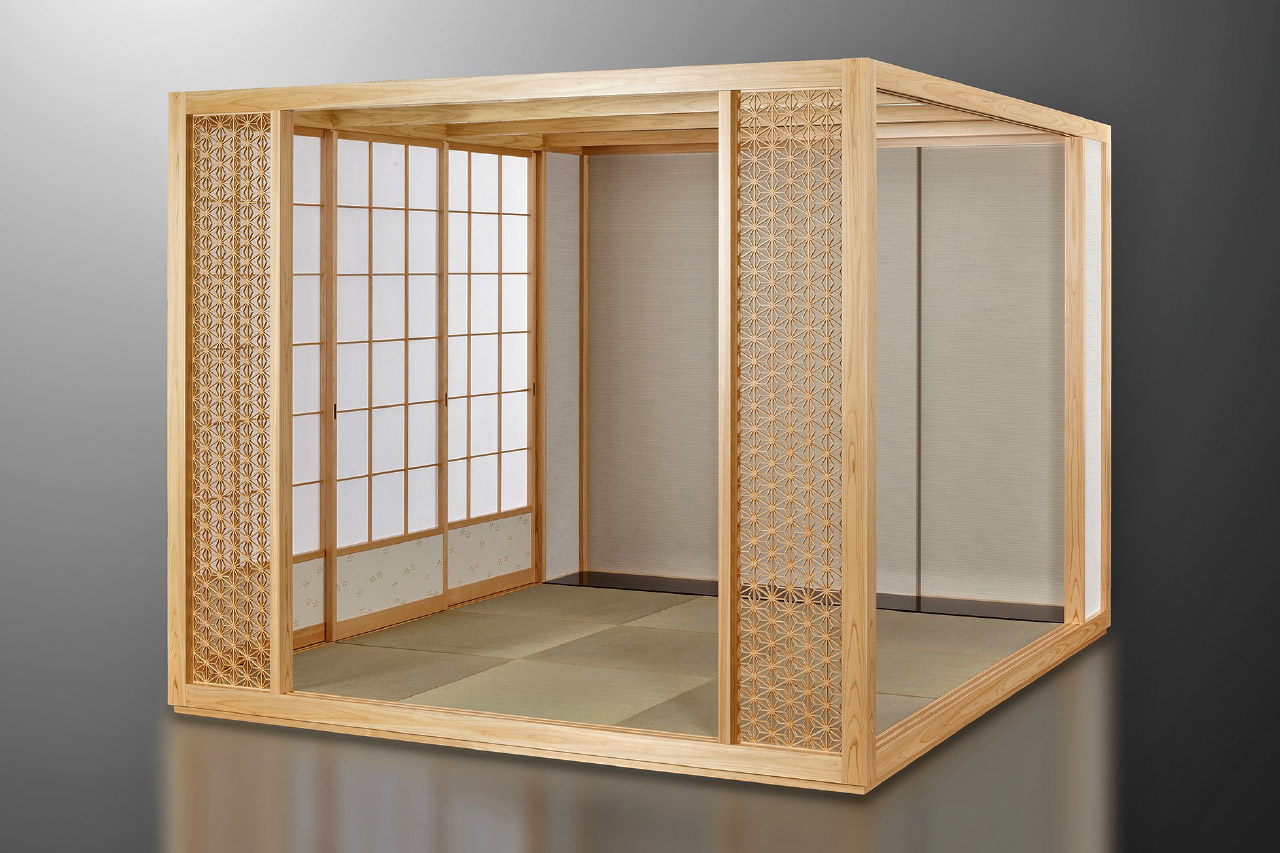 SIZE
(W2,620/H2,160/D3,020mm)
---
Type-B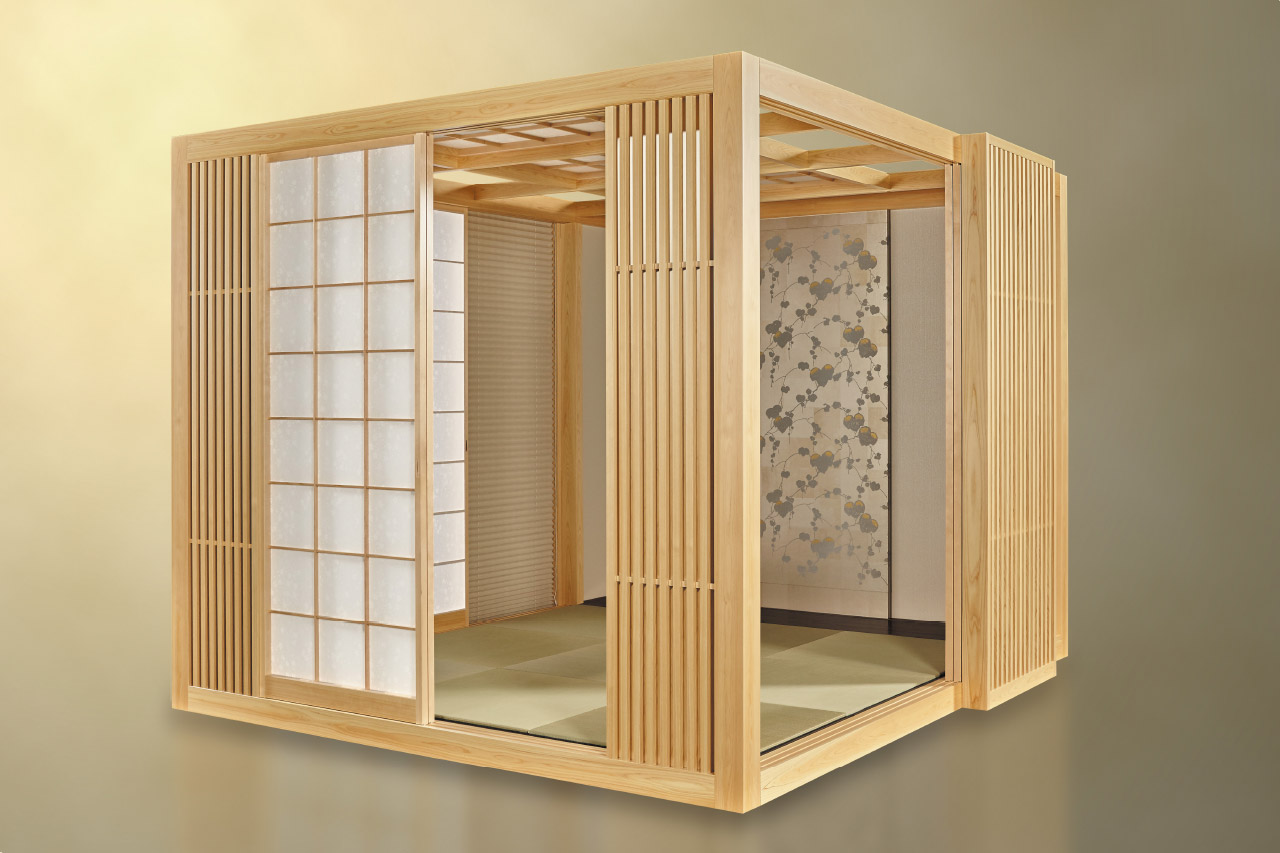 SIZE
(W2,882/H2,300/D2,966mm)
---
All the components are cut beforehand and the metal fittings for connection are embedded.
Shoji doors and others are prepared as finished goods.
The Japanese-style room is easy to be assembled by two people using two electric drivers and two ladders.
Other models
We prepare many choices to complete the ideal Japanese-style room which you want.
Sizes, dimensions can be adjusted according to the requirements.